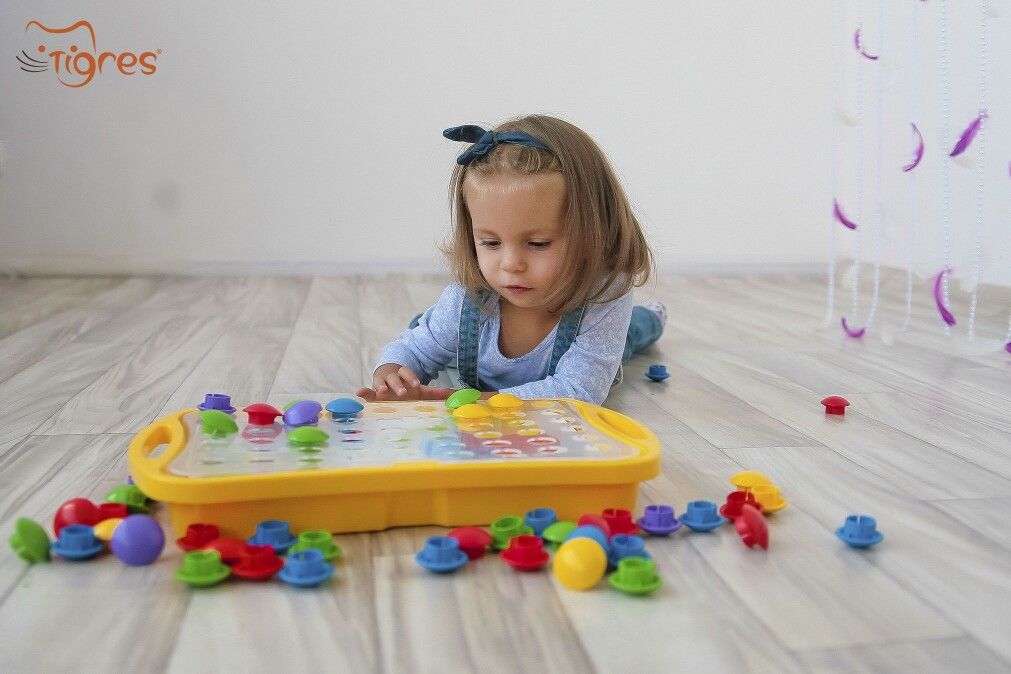 Play and develop or toys from 0 to 5
26.09.2019
Young parents are particularly interested in educational toys. Experts note that it is mechanical toys that are important for the development of babies. With the help of properly selected toys you can not only entertain your baby, but also improve his/her tactile and visual memory, develop motor skills, teach him/her to walk, speak and read. The most important thing is to pay attention to the age of the child and the quality of the toy. Each child is different, but there are toys that will be relevant at a certain age.
From 0 to 6 months
At this age, the child perceives information by ear and by touch. So, we suggest you to buy toys that make noise: rattles or bells. The details should be large and the colors bright, but not acidic.
From 6 months to 1 year
The child begins to actively explore the world, memorize and pronounce the first words, study forms and colors, develop fine motor skills, which is responsible for speech. At this age, it is worth buying a pyramid or a constructor with large, convex details. Different shape sorters with multicolored details will be useful.
From 1 to 3 years is the perfect time to develop creative tendencies. Therefore, you should definitely buy kinetic sand, colored pencils, pasties. You can present children of this age with a simple meccano, dice, mosaics and large puzzles.
A child between the ages of 3 and 5 needs more complex toys: meccano with details of different sizes, puzzles with small elements, paintings - coloring. Kids will love lotto, dominoes, board games, dolls, kewpie dolls and soft toys. For preschoolers you can buy puzzles that develop logic and mosaics with small pieces that will train children's hands.