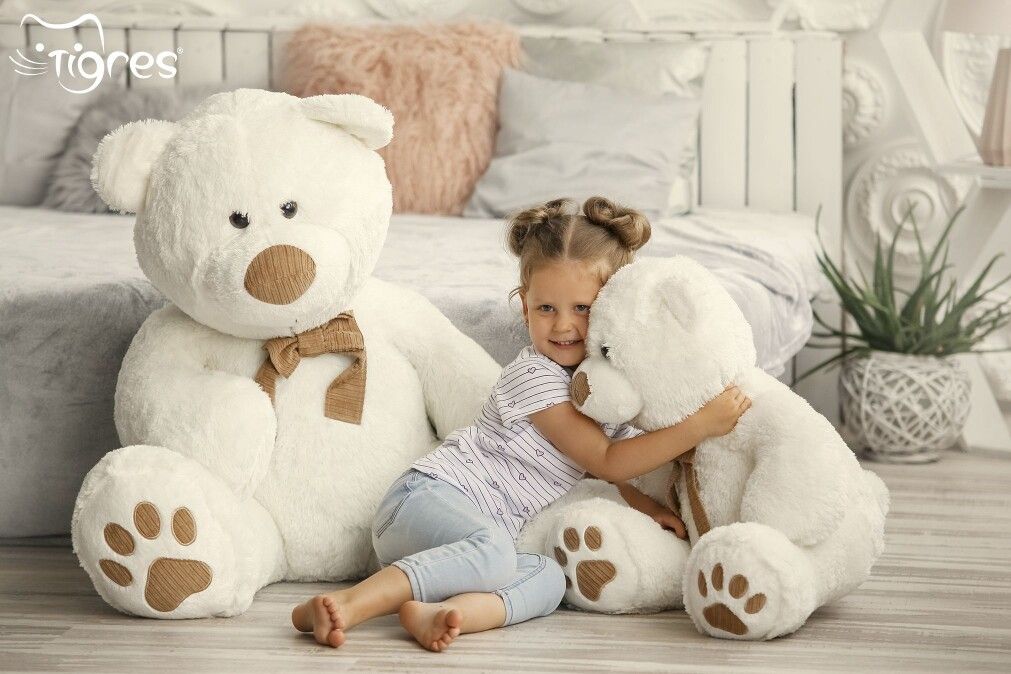 Ukrainian toy celebrates its coming of age!
09.06.2021
In the game, the child learns the world, develops the necessary skills and social qualities. A special place in the lives of children is played by a soft toy that helps to overcome fears, cope with emotions and adapt to the adult world.
The story of a soft toy
The rag doll was one of the first dolls played by both boys and girls. This toy was universal for children up to 7-8 years. Hundreds of years ago, as today, role-playing games and imaginary friends played an important role in the formation and development of the baby.
The word "toy" appeared in the Renaissance in France. First, the toy was made by mothers and grandmothers from improvised materials and filled with straw. When the girls grew up to learn to sew and embroider to make a toy for younger siblings.
In the 16th century, toys began to be made to order. Dolls served as mannequins for fashionable clothes temporarily. They were very expensive and belonged to aristocrats.
In the XIX century, figures of animals began to appear, which were made from animal fragments and filled with cotton wool.
The first soft toys similar to modern ones appeared in Germany at the beginning of the twentieth century. German craftswoman Margaret Steif, confined to a wheelchair since childhood, came up with soft little elephants, which she used to store needles and pins. The children liked the elephants so much that Margaret decided to sew a whole zoo for the kids from pieces of velvet and plush. Thus appeared the first soft rabbits and elephants, monkeys and camels, donkeys and bunnies, and other animals. Margaret's plush toys became popular, and the young needlewoman's father opened a small workshop where Margaret and her sisters made soft toys. A few years later, the workshop turned into a toy factory "Steiff".
According to one version, in 1903 it was Margaret Steif who sewed the famous teddy bear. The designer of the first bear with movable paws was his nephew
Margaret Richard. In 1903, at a toy fair in Leipzig, an American ordered 3,000 toys at once, and at an exhibition in St. Louis in 1904, 12,000 bears were sold, for which Margarita and Richard won a gold medal.
Soft toys of TM Tigres - toys with soul!
Today the choice of toys is very large. Fashion is changing, but fluffy pets take pride of place in children's rooms, bedrooms, beauty salons and cars!
The soft toy reminds of pleasant emotions and fills an interior with heat. And yet - this is a great simulator for the development of emotional intelligence and imagination of children.
In 2021, the soft toy of the TM Tigres brand celebrates its eighteenth anniversary! Over the years, the Ukrainian toy has gained an impeccable reputation in Ukraine and the world. The company's designers create toys with a soul, so they become best friends for children and evoke unforgettable emotions in adults.
TM Tigres produces 15,000 items monthly! Original design solutions, a successful combination of colors and impeccable quality - the brand's products have been appreciated by millions of children in Ukraine and abroad.
Give soft toys, give unforgettable emotions to your family
Soft toys TM Tigres from 1 to 101 years old!