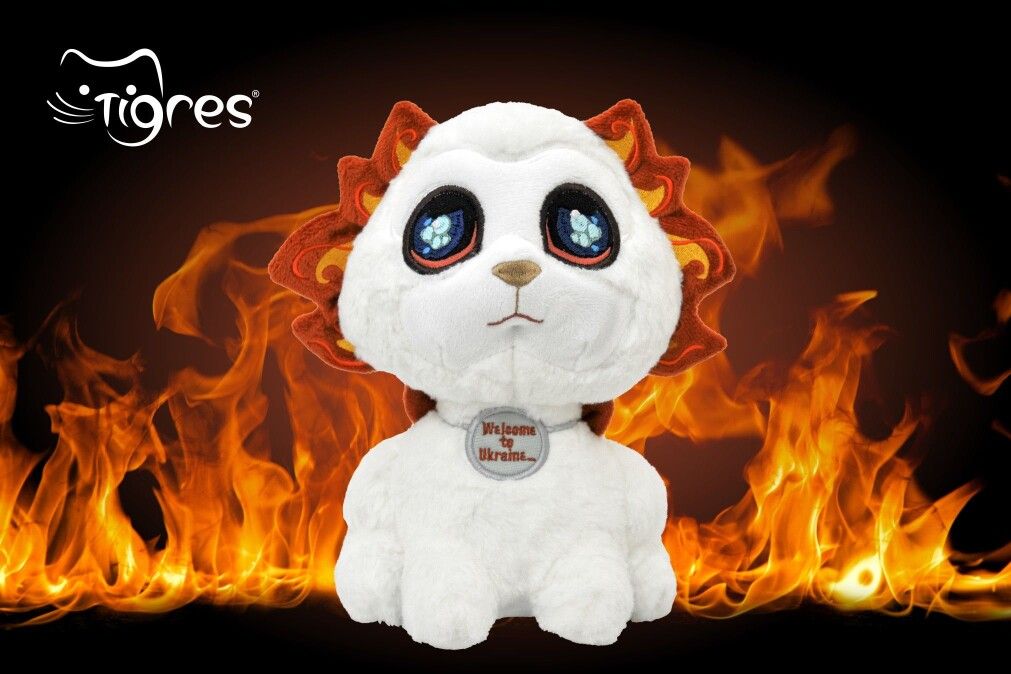 Bavovnyatko - protects every baby!
10.10.2022
In Ukraine, the mythical creature Bavovnyatko appeared, which burns the bases of the Russian invaders.
The fictional animal was created by the Ministry of Defense of Ukraine. "Fluffy and restless. At night, Bavonnyatko quietly comes to the bases of the occupiers, warehouses, airfields, oil refineries and other places filled with flammable objects, and starts playing with fire there," the report says. The fluffy animal symbolizes "cotton" - explosions at strategic Russian facilities, which propaganda explains by the fact that someone was burning or playing with fire.
Designers of the Tigres company transferred Bavovnyatko from a drawing to fabric and created a unique toy. The main purpose of this furry creature is to protect children from weapons. It was created for children of conscious age who are experiencing the war and understand what is happening in the country.
We cannot limit our children from information, because almost every schoolchild today has access to popular social networks and follows the news. In modern realities, children need a sense of protection. Therefore, TM Tigres designers create toys with which the child will feel safe. Bavovnyatko is a kind of mythical helper of the Armed Forces of Ukraine and the protector of children, who today need additional protection and hugs more than ever before. Especially when children are forced to stay in shelter during an air raid, the toy will be a protector and help them survive difficult moments.
The toy is made of soft, cotton-like fabric and is complemented by an appliqué imitating flames. The unusual design of the eyes adds a special mystery to the toy.
• Original design
• 100% safe raw materials
• High quality
• Hypoallergenic
• Harmonious combination of colors
• A great gift option
Among the designer toys of the Ukrainian brand are the famous dog "Patron", the goose "Defender" and the Fighting cat. These toys are unusual, because they are dressed in special clothes. The main task of TM Tigres toys is to help preserve the childhood of our children. Next to the defenders, the little one will react more calmly to the events that are happening now.
The mood of children depends on the mood of adults. Therefore, it is important to keep calm and hug children more often and, of course, buy a toy that will become a guardian for the whole family!