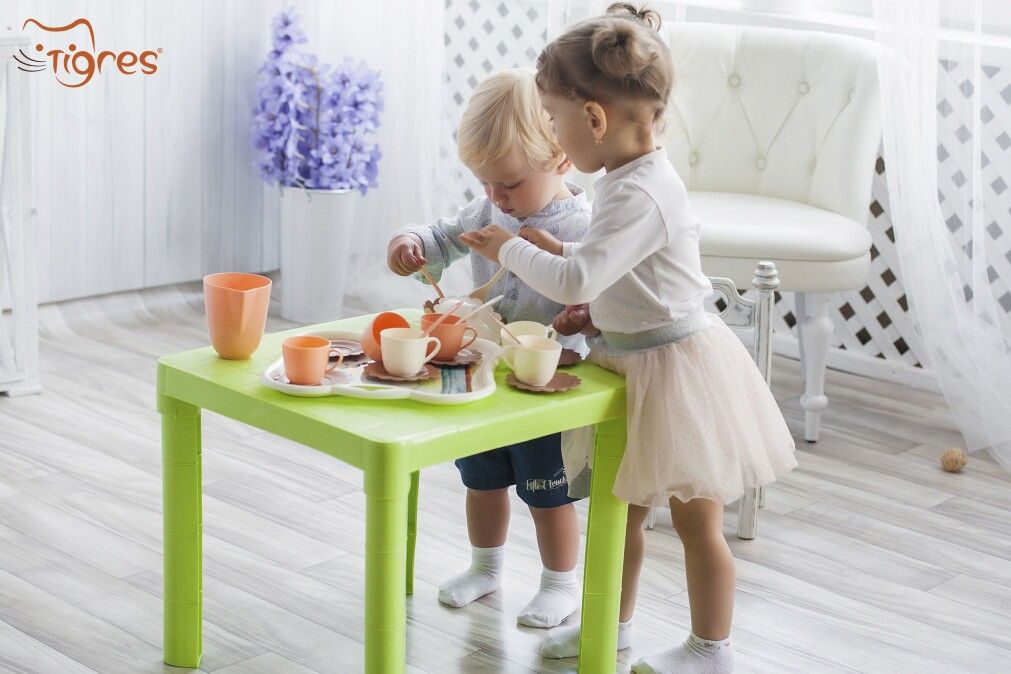 Children tableware not only to play
21.06.2019
While watching the parents preparing dishes and setting the table, the kids imitate them, and playing with children's tableware, learn to use cutlery. This game brings up in children a very important social skill - the culture of behavior at the table.
Play with your child. Tell the kid how to properly place plates, cups, spoons, forks and other appliances. Use napkins, putting them on the table. In such a way you will easily and joyfully teach your child good manners.
Tableware is not just for girls
Many consider the toy tableware as "girl" entertainment and give it only to girls. But boys also like to play with tableware. It is important to teach boys, as well as girls, how to behave at the table and use the appropriate cutlery. In addition, men are considered the best cooks. It is men who most often create fine cuisine in famous restaurants.
Educational moments during games.
Let the baby imagine himself/herself as a mom or dad and put some food on the plates of his/her favorite toys. You quietly make remarks, and let the baby loudly repeat them that the teddy bear should not chew noisily and the doll should remove her elbows from the table. Teaching own little "children", the child himself/herself will better remember the rules of behavior at the table.
Play with your child in a game called "Restaurant" where the baby will play the role of the waiter, and you will be naughty visitor. The waiter has to arrange the cutlery, approaching the guest from the right side, and then bring the dishes.
Playing with the dishware, try to learn colors, dish names, English words and polite addresses. In the conversation, use the most common phrases - compliments, a request to pass the dish, comments about the weather.
Is it safe to eat from baby tableware?
Playing with child's tableware, the child will definitely try something. Is it safe to eat from such tableware? Yes, if this is baby tableware of Trade Mark Tigres, because it is made of food plastic.
With such tableware you can not only eat, but even use it in a microwave or dishwasher.
In our internet store you will find wonderful sets of toy tableware from a small tea set for a cozy tea party - to a large set with cooker, pots, pans, shovels, skimmer. Pay attention to the sets with an elegant tray for a beautiful serving of the dishes, as well as sets in elegant packages that you can use as a gift for small chefs.
Buy from us - save your time!