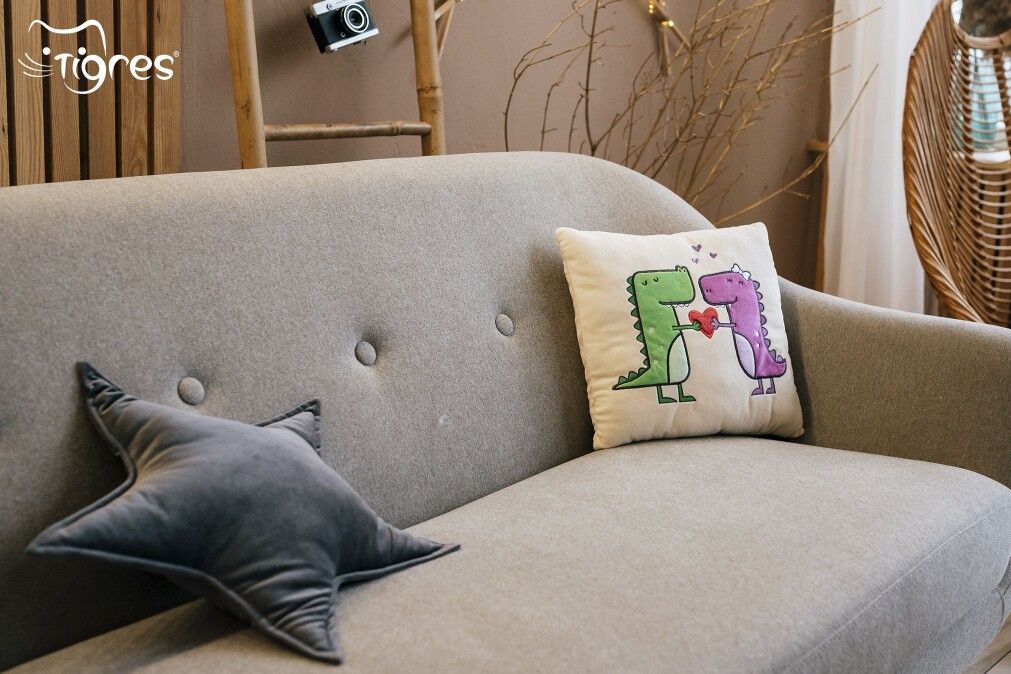 Valentine pillow – are not only for your soul mate
06.02.2023
The sweet aroma of the most romantic holiday - Valentine's Day - is felt in the air. It's one more reason to confess to each other in love and it does not matter what winter you meet together - the first or twenty-first. Pessimist convince that love lives 3 years. We agree, but emphasize that then love grows into sincere love, especially when next to you begins to beat another little heart, or maybe a few)))
The legend of St. Valentine
According to the legend, in 269 AD. Roman Emperor Claudius II aimed to conquer the world, for which he needed a powerful army. In his opinion, love and marriage make a soldier weak, so he issued a decree banning marriage during military
service. However, the young priest Valentin, who was still engaged in natural sciences and medicine, did not listen to the decrees of Claudius II and secretly married couples in love. When the emperor found this out, he sentenced Valentine to the death penalty. In prison Valentine fell in love with the blind prisoner's daughter Julia and healed her. Before the execution, he left her a farewell message and signed it: "Your Valentine." It is with this touching moment and expression of love that associate the appearance of Valentine's Day and the custom to present Valentine's day cards.
Valentine pillow - instead of a thousand words!
Valentine's Day is celebrated in many countries in different ways. For example, Americans greet not only their women and men but everyone they love. On February 14, the British greet their lovers and beloved pets. In Europe Valentine's day is celebrated for several centuries, and in Ukraine – recently. Ukrainians gift jewelry, flowers, chocolate, and, of course, valentines. Valentine pillows are a romantic gift that will remind you about your feelings for a long time. TM Tigres has produced the collection of Valentine pillows with tender embroidery and applications. Soft hearts and pillows are not only stylish and beautiful but also practical and pleasant to touch and will beautify your interior.
You can congratulate not only your soul mate on this day. Present a valentine pillow to your child. Remind her how much you love her just for being there. Say kind words to your loved ones not only on Valentine's Day. Start and finish each day with the words "I love you!" Make a pleasant surprise for children, communicate and play together