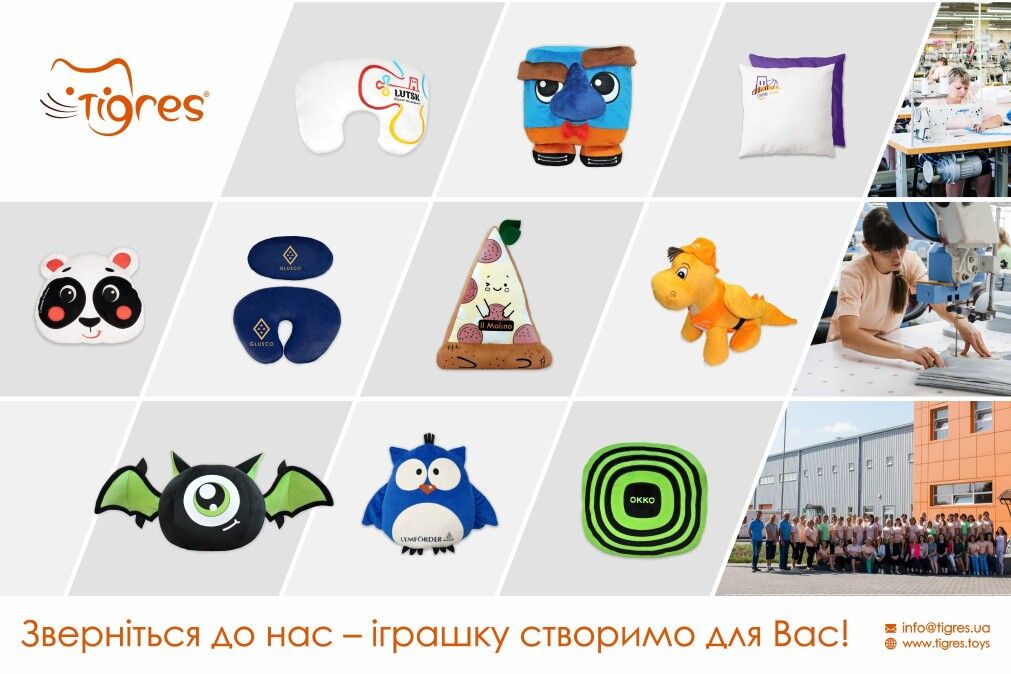 A toy is an original present!
17.08.2020
A corporate gift is the way of communication between business partners, the opportunity for a long time to remind about yourself and bring positive emotions.
Corporate souvenirs are the most relevant before the holidays.
Contact us - we will create a corporate toy for you!
The Company Tigres is a manufacturer with experience in producing corporate toys. Own design studio and garment manufacturing, where the toy goes through the entire cycle from idea to finished product. Using the safe and high-quality raw materials - guarantee perfect quality of your product.
If you have an idea or a sketch, the designers will sew a sample and reproduce your idea in the product as accurately as possible.
Designers of TM Tigres will create a unique product according to the values of your brand. It can be a corporate hero, an interior pillow with an applique or a headrest with a logo made in the colors of the brand.
Corporate souvenirs should be made in the style of the company, to complement the style of the brand. Website, brand book, company information, reputation, reviews and souvenirs work with a single purpose - to form an image of the company, the brand you want to touch.
Corporate gifts increase corporate spirit. An employee receiving a corporate gift, feels a single whole with the company, loyalty and efficiency of the work increase, and the atmosphere in the team becomes better.
As usual, companies choose notebooks, pens, calendars, stickers, magnets as a corporate gift. These souvenirs will remind you of the brand for a while. But a brand will really be remembered if it will be reminded with a help of a headrest or a soft toy with a brand logo.
A soft corporate toy will help:
form a brand image.
increase brand awareness
attract new partners
strengthen corporate spirit
Tigres manufactures toys for leading brands in Ukraine and the world.
The minimum order quantity - 100 pieces.
The size of a plush toy - minimum 20 cm.
Brand manager Korolchuk Anna: +38 067 334 61 97