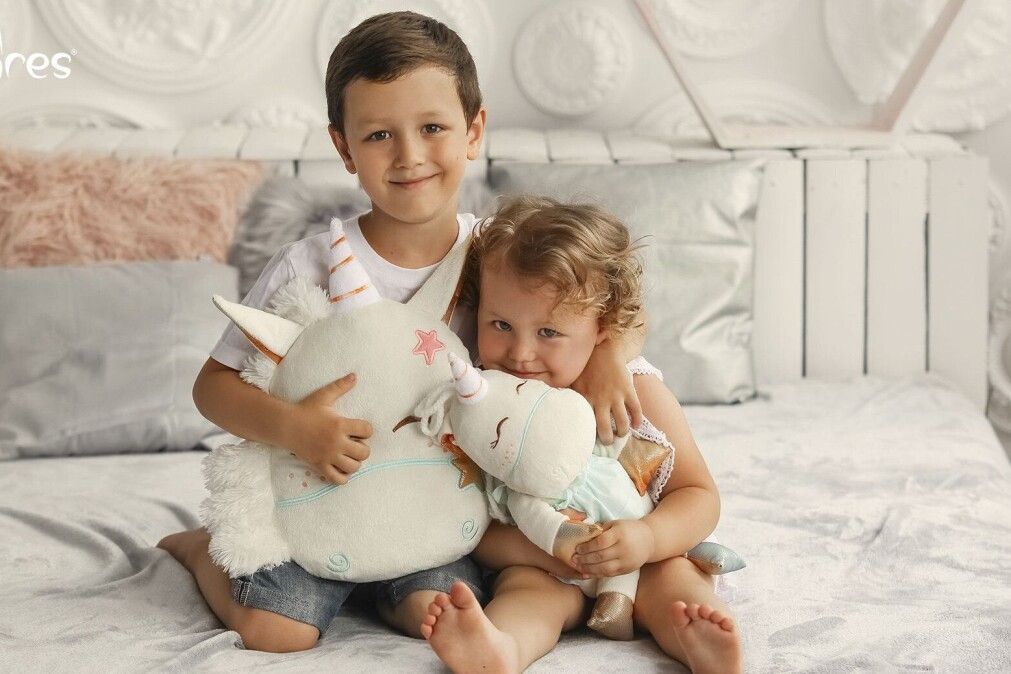 Is it worth to present the kids with "dust collectors"?
30.12.2020
Soft toys are loved by children of all ages. Fluffy bears or bunnies evoke warm childhood memories in adults. If you want to surprise your daughter or son, or give pleasant emotions to a loved one, mother or grandmother - a soft fluffy toy will help you.
The role of toys in the baby life
A soft toy helps your baby to adapt to the world, to form physical and moral qualities. The child gives a furry friend certain features, creates a name and reproduces in the game everything he sees around him. Watching the child's play with toys attentive mother will understand what is bothering the baby.
A favorite bear, bunny, cat or dog will help the baby to adapt to kindergarten and overcome the first separation from his mother. The baby will feel safe with the toy. The toy will be a support when the baby is sick and will help to cope with both positive and negative emotions.
A plush friend will help your baby:
To overcome feelings of fear and loneliness
To express positive and negative emotions in the game
To feel like an adult, take on certain responsibilities for the care of the toy
To become confident
To develop imagination and emotional intelligence
What is the perfect soft toy?
The best toy is safe one! For children under three years of age it is important that the toy is intact, without plug-in elements that are easy to tear off and swallow. The small size and special granules inside the toy will develop fine motor skills of the hands. Designers of the Ukrainian brand TM Tigres have developed a collection of toys "Best Friend" safe for babies from birth.
Certified materials, quality embroidery, bright colors and original design in "Best Friend" will appeal to kids, preschoolers and schoolchildren. Cute teddy bear, bunny, cat, chicken, panda, owl and mouse are wonderful antidepressants and a unique decoration for a bag. The "Best friend" toy will calm the child in kindergarten and help him adapt to school.
For children from three years old you can choose any designer toy of the Ukrainian brand Tigres. The manufacturer's online store offers soft toys of different sizes and colors.
Soft toys of TM Tigres
Develop sensory sensations and fine motor skills
Influence the development of speech
Develop emotional intelligence
Original design solutions
100% safe raw material
Harmonious combination of colors
Toys of TM Tigres do not absorb dust at all. The siliconized fiber, which the toy is filled with, repels dust.
Not only a child will be happy to receive a soft toy
A big teddy bear is a childhood dream of many adults.
Imagine how happy will be you lover when he receives as a gift a bear or a bunny, which he once dreamed of. The toy will be a wonderful decoration of the interior and will give pleasant emotions.
Give toys for the New Year, Valentine's Day or the anniversary of your acquaintance. A cute plush pet is not just an original gift, it is a positive emotion for children and adults!