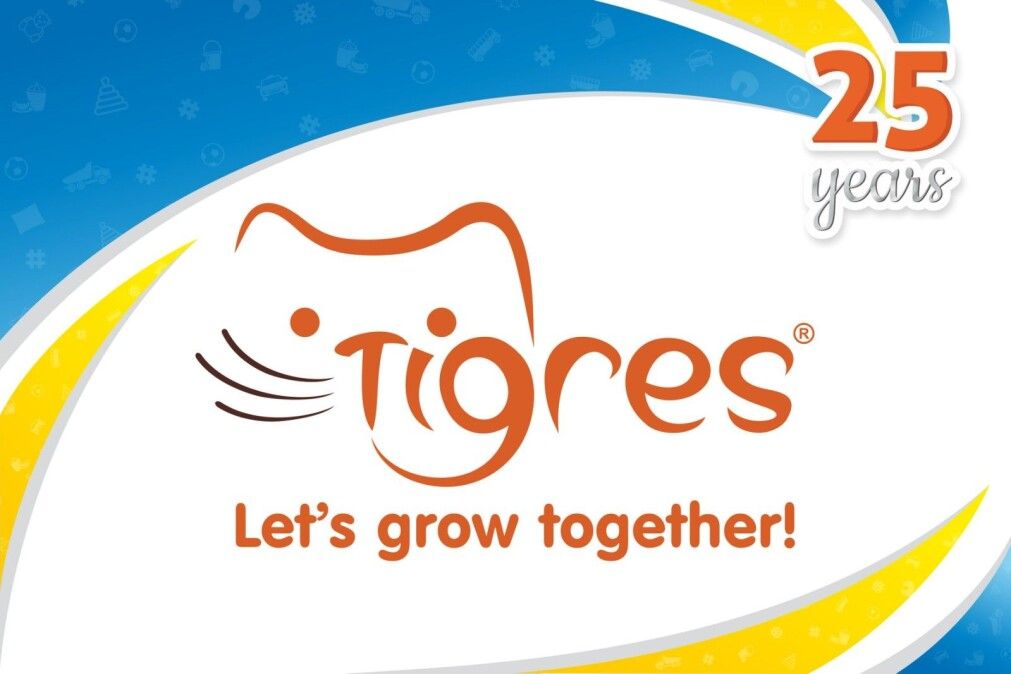 The Ukrainian brand is 25 years old!
20.10.2022
The Tigres company is a manufacturer of stuffed and plastic toys and the exclusive representative in Ukraine of the global brands Wader, Сanpol babies and LOVI
Our mission is the production of high-quality and safe products for the development and knowledge of the surrounding world by current and future generations.
Our values: family, motherhood, happy childhood.
This year, the Ukrainian brand TM Tigres is celebrating its 25th anniversary. Initially, the company was engaged in the distribution of goods for children. In 2003, the first stuffed toys were released, and since 2011, plastic toys from the Ukrainian manufacturer have also been on sale.
Quality, safety and educational value - these are the main principles of Ukrainian production, which works according to European standards. Technological processes are controlled at all stages of the production cycle. All plastic toys are manufactured on modern Engel TM equipment.Every year, the company manufactures more than 7 million products. Certified materials are used to create products. Technological processes are controlled at all stages of the production cycle. The toys are certified and meet Ukrainian and European quality standards. The product range is more than 600 SKUs.
Every month, the assortment of Ukrainian toys is replenished with novelties. After all, the company employs a team of professional designers who follow new trends in the toy industry. TM Tigres toys can be purchased in toy stores throughout Ukraine. The company cooperates with the chain of shopping centers "Epicentr", METRO, "Auchan" and "ATB", and is the exclusive distributor in Ukraine of the
global brands WADER, Canpol babies and LOVI.
You can familiarize yourself with the assortment and buy a toy in the stores of your city, or in the online store of the manufacturer The Ukrainian brand is also present on the world market. TM Tigres toys are presented in Canada, Great Britain, Ireland, Belgium, Spain, Germany, Italy, Austria, the Netherlands, Turkey, Albania, Bosnia and Herzegovina, Kosovo, Montenegro, Greece, Lithuania, Latvia, Estonia, Macedonia, Malta, Romania, Croatia and Sweden/
The company manufactures corporate toys, which are currently very popular. Creative design solutions, development and creation of exclusive products in accordance with the style and mission of the company - a corporate toy creates a positive image and brand awareness. Corporate souvenirs emphasize the company's status in the eyes of business partners and customers. To order a corporate toy, write to a.korolchuk@tigres.ua
Today, despite the difficult situation in Ukraine, the company continues to work. We work to preserve childhood and support the economy of our country. We know that every working day brings us closer to Victory! Buy Ukrainian toys, because they are made with soul!