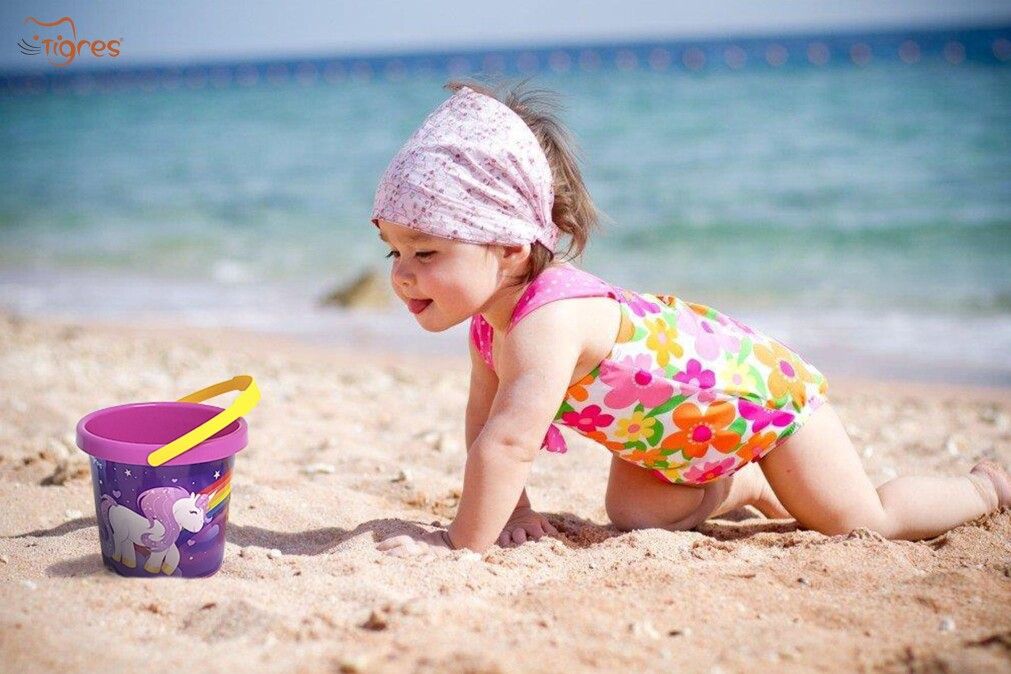 To the sea with the baby!
11.07.2019
Your baby is a few months old and you are wondering if you should go on a vacation with a little one? Pediatricians assure that there is no point in going on a long journey with a baby who is not yet six months old, especially if the child does not have all the necessary vaccinations. Infants will find it difficult to move the road and change the climate. The child is always in your arms. Therefore, you will not be able to enjoy such a holiday at its best.
If the baby's a one-year old, the journey will be more comfortable. Take your sand sets and sail toy boats with you, the baby will be playing by the sea while you are sunbathing nearby. It's important to make sure the baby doesn't overheat in the sun. And be sure to ask if there is a pediatrician in the recreation area before you go. Also for the children under the age of three, it is best to cook food on your own, because babies at this age are most susceptible to intestinal diseases.
If the child is five, you'll really be resting. After all, at this age, children are independent. They will quickly find friends and interesting things to do by the sea, especially if you bring toys for sand and sail toy boats. Five-year old children are not so vulnerable anymore and get sick less often. At the age of 5, the child understands what is forbidden, he / she is more attentive and obedient. With a five-year-old child it will be much easier for you not only by the sea, but also during a long trip.
Before a vacation, you should definitely visit a pediatrician and ask what medications you should take with you. Ask if you can call for advice if necessary.
The travel first aid kit should contain medicines for almost all cases: allergies, stomach disorders, colds, overheating, insect bites, fever, blows and scratches, diaper rush and burns, eye and ear infections.
The coast of the Sea of Azov and Odesa region are considered to be favorable resorts for quick adaptation of children. If you want to travel abroad, it is better to choose Bulgaria, Turkey, Croatia or Greece.
While choosing a place to rest, it is worth paying attention to the following:
Are there shallow waters, corals, sea urchins and jellyfishes on the beach;
What is the type of beach: sand, rocks or pebbles;
When choosing a hotel or sanatorium, please also pay attention to the following:
Does the hotel provide for a vacation with children;
Is there a children's playground and a swimming pool on site;
What's on the children's menu;
Are there any children's equipment for rent: cribs, bicycles, wheelchairs, playpens;
Are there any doctors at the hotel;
So, it is up to you to decide from when to start traveling with the baby. But it is always better to prepare in advance, then there will be less unpleasant surprises, and your vacation will be comfortable!