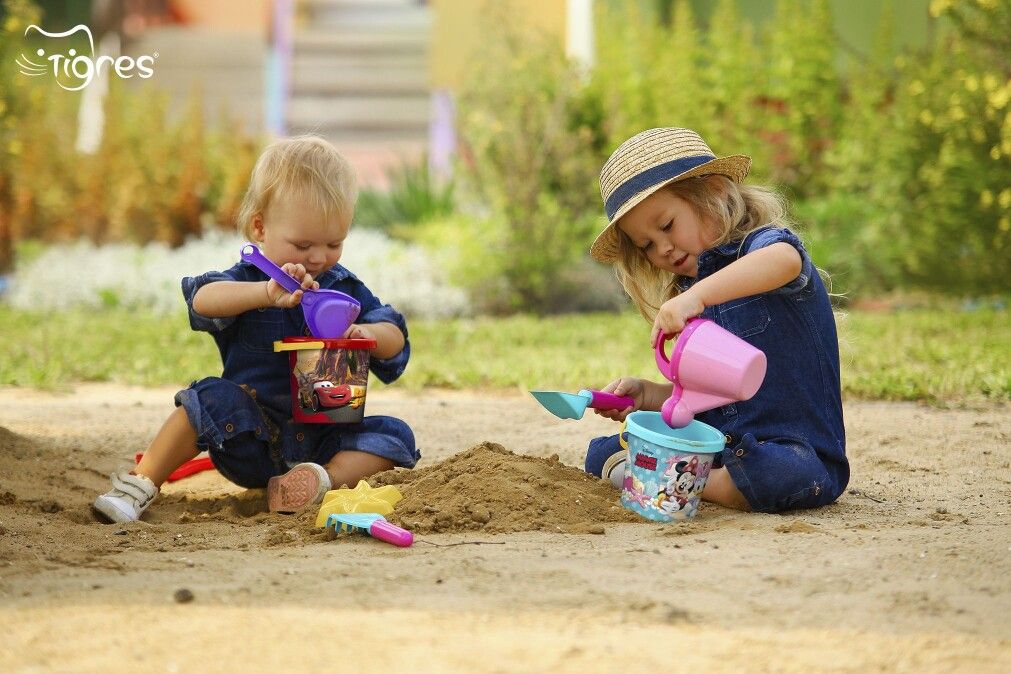 Give your baby a bright summer with your favorite Disney hero
05.04.2021
The most popular summer game for kids is a game in the sandbox. Children can spend hours pouring sand, sculpting cakes, digging tunnels and building fortresses. Sand has a positive effect on the emotional sphere of the child, calms the nervous system, reduces anxiety and stabilizes the psyche.
Young children do not know how to control their emotions, so sometimes the baby may cry for no reason, or arrange a tantrum. By pouring sand, the baby relieves tension and calms down.
Touching the small particles with the fingers, the child develops fine motor skills of the hands, which is responsible for the development of speech and intellectual abilities. Playing with peers - learns to be part of the team.
Which sandbox to buy?
Sand kits help to diversify the game and open space for children to be creative. You can buy a sand set in a toy store, or order one in an online store.
Designers of the European brand WADER have created an exclusive licensed Disney series. If you buy a sandbox with your favorite hero, the child will be
delighted! Sand sets of TM WADER are presented in various complete sets
The images are applied using modern IML (In-Mold Labeling) technology, which guarantees image durability and color saturation. Toys are made of safe material, do not lose their appearance under the influence of the sun and water.
For children 1+ you can buy a sand set with a small bucket, and for older kids sets with larger buckets are suitable.
Sets with funnels, strainers and grinders, can be supplemented with other accessories: pasochki with interesting patterns, additional blades and funnels. Especially for boys created sand sets with the characters of the cartoon «Cars» Drawings are applied on a bucket and pasochki. The set is supplemented by a ship and a watering can.
A whole series with Disney princesses has been created for girls. Watering can and bucket can be used to care for houseplants or flowers growing in the yard.
Sand sets with the famous Minnie and Mickey complement the Disney licensed series and will appeal to both boys and girls.
For toddlers, you can buy a large 3.4-liter sand bucket, as well as a trolley and a large shovel with a metal handle. These accessories can be used not only in summer. In autumn, the child can carry leaves, and in winter - snow.
If you want to surprise your child - buy a stroller with a set of sand.
The high and convenient toy cart with the wide handle and 2 strong wheels allows to transport both a set for sand, and many other toys at the request of the kid
The main and additional shelves of the trolley are provided with convenient sides which protect cargo from falling out. An additional shelf can be removed and installed at different heights.
There is a bucket on the cart, which can be filled with sand or toys. The set includes a sieve, grinder, spatula, rake and 2 molds.
European brand toys are popular all over the world. TM WADER - impeccable quality in the hands of a child.