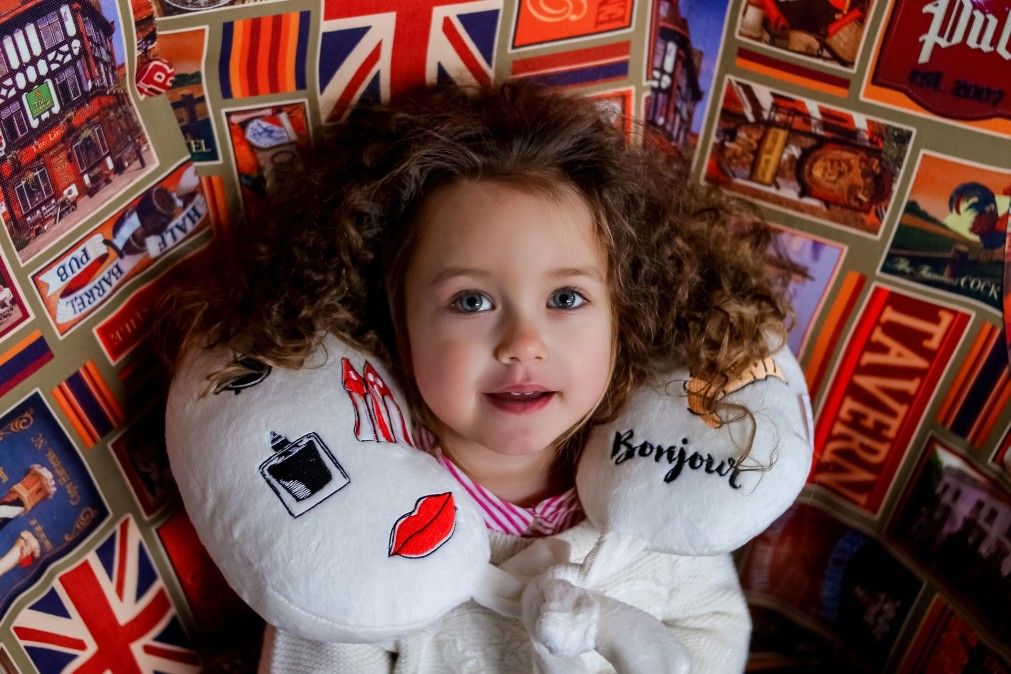 Headrest pillows - Travel with Comfort!
16.01.2019
Are you going to travel and have already written a list of all necessary things? Look at it carefully. Hope, you haven't forgotten about the headrest for a comfortable trip?
The fact that headrest is irreplaceable thing during travel knows every veteran traveler. After all, with this kind of pillow, you can sleep comfortably while traveling by air or by car. It will help to put your head comfortably on a soft surface and fix the cervical vertebrae. Headrest pillow:
relieves tension from neck muscles;
reduces fatigue;
maintains normal blood flow;
prevents the development of osteochondrosis.
How to choose a headrest pillow
When choosing headrest, pay attention to fabric texture. It should be soft and nice to touch. Regarding the color, trust your taste.
Pillows with national symbols are popular now.
It would be better if your head rest is filled with siliconised fiber. It is hypoallergenic and retains its shape after repeated washing. Recommended length of the headrest 35-37 cm.
Butterfly pillows for the smallest travelers
For the smallest travelers choose a a butterfly pillow. It supports baby's head, protects from excessive sweating and makes sleeping more comfortable. It can be used in child safety seat as well as in carriage. The butterfly pillow is filled with hypoallergenic siliconised fiber, therefore it is absolutely safe even for allergic children.
Headrest pillows with your favorite heroes
For 1 year old kids and older ones, you can buy children's headrests with their favorite heroes. Thanks to ergonomic shape, the pillow comfortably supports baby's head, fixing the cervical vertebrae so that they do not get injured while a sudden stop of transport.
Kids will happily use a headrest with a bright design and favorite heroes.
Headrest of a high quality can be washed in the washing machine, it will not lose its shape and appearance. Buy Tigres headrests for the whole family and travel comfortably!