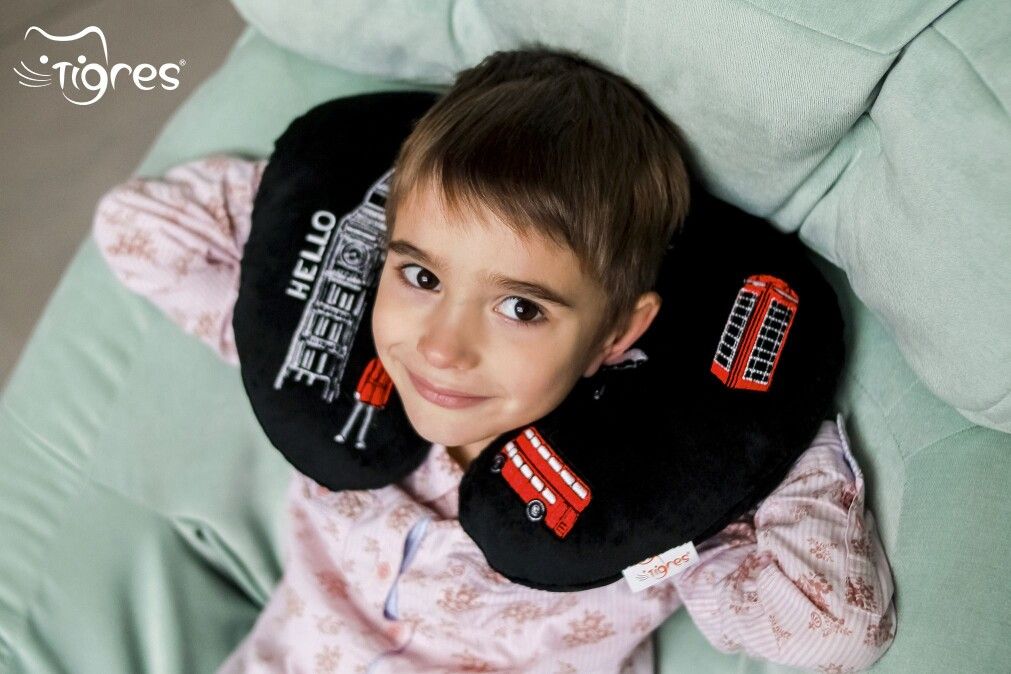 The pillow headrest will preserve your youth, beauty and health
09.03.2021
Traveling even short distances is tiring. After all, when sitting, the muscles of the neck are in constant tension. For comfortable travel and relaxation, the designers have created pillow headrests
relieve tension in the muscles of the neck
reduce fatigue
maintain normal blood circulation
prevent the development of osteochondrosis
Ukrainian brand TM Tigres offers headrests in various designs with applications and embroidery. TM Tigres road pillows are made of safe raw materials, do not cause allergies and retain their shape after repeated washing. On the way, the headrest will provide a comfortable sleep. The pillow helps to relax the muscles of the face and neck, maintaining your youth, beauty and health.
Designers of the Ukrainian brand have created a series of headrests for children. Accessories with cute animals will help your baby feel comfortable while traveling and move more comfortably.
Travel pillow memory - a new generation headrest!
A novelty from the TM Tigres brand is a pillow filled with special Memory foam. The headrest supports the spine and neck in an anatomically correct position, distributes the load between different muscle groups, perfectly adapts to the shape and weight of
the head and provides the most comfortable and healthy joint sleep.
The main secret of the pillow is the effect of "memory", which is achieved through the use in the production of high-tech foam that can receive and store the contour of the neck.
Foam Memory is an artificial innovative material. It repels dust and is unsuitable for bacteria and mites. The unique structure of Memory adapts to the shape of the body and creates a feeling of weightlessness, and after use returns to its shape
perfectly adapts to body shape
ergonomically supports the head and neck
reduces back, neck and shoulder pain
great for a comfortable sleep on the go
the foam is removed and the base of the pillow can be washed
Pillow headrest - an indispensable accessory for the whole family. With the headrest, it is convenient to travel, read books, work on the computer and watch movies and TV shows.