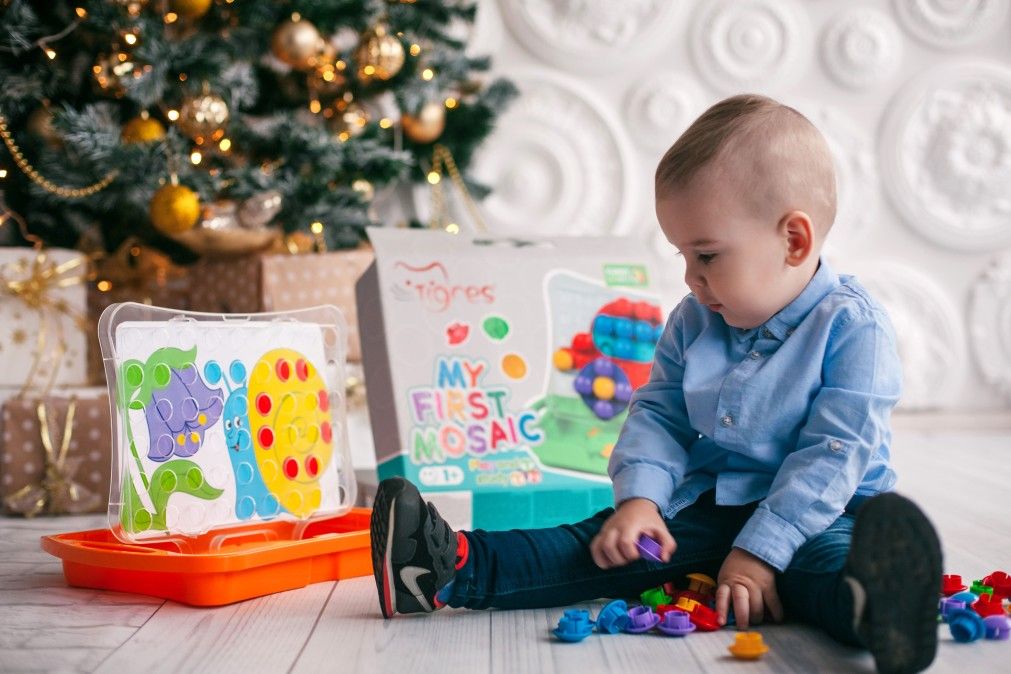 TOP 5 educational toys 2018
16.01.2019
Game is not just fun for a baby! While playing, babies are developing their skills and learning the world. We have chosen TOP 5 Tigres educational toys according to our customers' choice!
№ 1 Pyramid of TM Tigres
Pyramid is a wonderful educational toy for the smallest ones. It consists of multi-colored rings of different sizes, strunged on the base, with stand and top of the optical shape. One-year-old babies prefer to try everything by taste, but you shouldn't worry about it. All Tigres toys are of a high quality and safe! Pyramid will be useful for half-year-old babies as well as for two-year-old children.
№ 2 Poyednayko TM Tigres
Construction set Poyednayko is an educational toy for children. With help of the toy child will create interesting designs. Construction set develops child's motor skills, intelligence, creativity, fantasy and attention. The details are streamlined without sharp edges, which guarantees maximum safety for a child.

№3 3d Puzzles Animals ТМ Tigres
One of the most popular games that admire both children and adults – puzzles. This is a real magic for children, when they try to collect a picture or a figure from small, colored details. Puzzles help to develop early intellectual skills, memory and attention, train motor skills, improve coordination movements.Playing with puzzles educates patience and accuracy in child. Children develop strategic thinking and learn to make decisions independently. For the smallest ones a unique plastic toy 3D Puzzles Animals was created. Playing with 3D Puzzle details children can learn structure of animal body and colors.
№4 Puzzles SUPER TM Tigres
Educational toy Puzzles SUPER is a great way to develop child's creativity. Putting elements of the game on the foundation, the child will create interesting designs: flowers, cakes, snowflakes, towers, airplanes and other shapes. Puzzles SUPER is useful game for development of spatial thinking, intelligence, attention, hand motor skills, coordination and agility of movements. All details are quite large, so the toy is safe for the youngest kids.
№ 5 My first mosaic of TM Tigres
Bright toy for children 1+. The kid will gladly draw drawings, inserting large chips into holes on a transparent tablet. The set includes 10 drawings and 54 large colored dibs. You may not worry if suddenly your kid decides to try some detals for "taste". Tigres plastic toys are certified and do not contain any harmful substances.
Let's grow together!