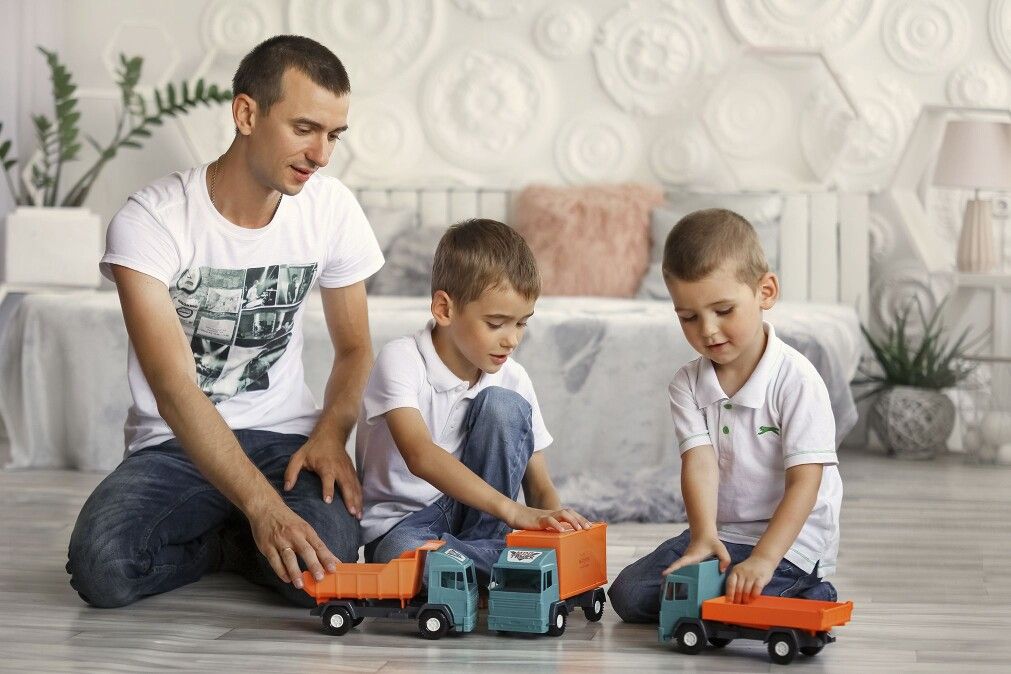 Spend time for playing and money - for useful toys. This is the best investment in your children's health!
23.06.2020
According to the WHO there are over 120 million of overweight children and this quantity is constantly growing! Unhealthy diet and a sedentary lifestyle are harmful to children's health at an early age. It's more difficult to distract modern children from computer games and chatting and to interest them in playing in the yard. Self-isolation and COVID-19 only have worsened the situation. After all, studying and attending kindergarten become online, and classes in sports clubs stopped at all.
Daily active play with children is an excellent disease prevention. During active play the risk of diabetes, obesity, asthma is reduced. Playing in the fresh air trains the lungs and hardens the immune system, develops large and small motility.
Active games outside train children so it is very important to spend some hours in the yard every day.
Daily play with a child is a useful habit.
Experts say that good habit of forming in 21 days. Start practicing this skill during pregnancy. Take a walk in the park for an hour or two every day. You and your baby will breathe fresh air. After the childbirth continue your daily walks. And when the child start walking, visit the playground and meet new friends.
Active play is useful not only for preschoolers.
While the mom is on maternity leave, a walk with the baby is planned in her daily schedule. After active play the child sleeps better and has a better appetite. When the mother starts working, the baby's life changes. Of course, in kindergarten and school, children actively spend time in physical education and breaks. But is that enough? Especially during the summer holidays.
If you have the opportunity, take the baby to grandma and grandpa. Sand toys, bowling, badminton, bicycle and ball will be a full replacement for the Internet.
If the child has to spend a summer vacation in the city, find time for joint games every day after work. After dinner, do not browse social networks, but walk with the whole family. Play bowling or badminton. Ride bicycles. It will be useful not only for the child. Visit the pool or gym together. Often sports complexes offer classes for both parents and children in different groups at a special price.
Even 3-4 active evenings per week will have a positive effect on the immunity of the whole family.
On cloudy rainy days, while you do your housework, let the dad and child to play bowling. A children's room or corridor is enough for this. Either make something unusual out of the constructor or run the boats in the bathroom. Passive games that require mental activity develop the intellectual abilities of the baby.
In today's world, it is important to find the gold middle ground between work, housework, personal space and raising a happy, healthy child. Plan all together next week, involve the child in housework. Motivate, encourage and live actively!